Bio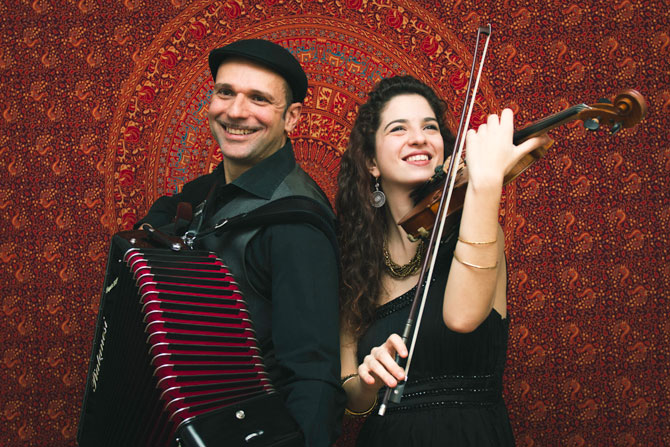 A duo that sounds like an Orchestra
This duo is a meeting point between the warmth and immediacy of the World music and the refreshing freedom of Jazz.
Many musical traditions claim the accordion and the violin as their own instruments, from the Argentinian tango to the Brazilian chorro, to the French musette to our Italian roots. We "play" with all of them, bringing the viewer into a pleasant journey through traditional songs, original compositions and music by great authors.
We toured many cities around Europe: Berlin, Munich, Lyon, Paris, Zurich... We also played live for theatre shows with very well known actors (Anna Maria Guarnieri, Matthias Martelli).
Matteo Castellan, accordionist, pianist and composer born 1973, has worked in Italy and abroad (U.K., France, Spain, Germany, Greece, Switzerland, Romania..) with important artists like Giorgio LiCalzi, Giampaolo Casati, Flaco Biondini, Matthias Martelli, Guido Catalano. He is the leader of "Orchestra da Tre Soldi", an astonishing group winner of the Best Jazz Italy 2008.
Website: www.matteocastellan.com
Giulia Subba, born 1993, has studied classical music to the highest degree with Yulia Berinskaya and she plays with important orchestras around the world, like Turin Philarmonic Orchestra and Orchestra Filarmonica Italiana, touring in China, Argentina, India. She played also with big names like Andrea Bocelli and Richard Galliano.